The Deviant Diaries: "The Entrepreneurial Advisor" (NSFW)
Updated: Dec 16, 2022
Or — "How A New Career Choice Turned Into Something I Later Regretted."
There was a time in my life that I was feeling extremely down on myself. I really didn't think I was worth much in terms of my artistry, my finances, or my relationships. I was broke, hated my job, still reeling from breakup after breakup and I really struggled with finding the positives in my life. Depression cuts deeply, and can impact you in ways you never thought would happen to you. In true deviant fashion, I escaped from these feelings of hopelessness and desperation by losing myself in sex and drugs. I certainly don't recommend this to anyone, but it "worked" for me for a little time. Hopping around from stimulation to stimulation was the only way I knew how to cope at the time. If I stayed high long enough, I wouldn't have to feel those uncomfortable feelings needed to actually heal. Because of a few these new habits, I became friends with a lot of porn stars. At one point I even started a brief relationship with one. Yeah, it seems like a good idea to date a porn star but, just like everyone else they have their own issues they may potentially be running from. Just cuz your hot doesn't mean you are free from trauma.
"Just cuz your hot doesn't mean you are free from trauma."
I kept quite a colorful company of people around me. Porn stars followed me on Instagram and Twitter, and I regularly became friends with other sex workers. I hung out with them in diners where we talked about which lubes are best for dildo play, or what our least favorite positions were, and yeah… I occasionally had sex with some. Sometimes you fuck your friends, and sometimes your friends fuck you. It's no big deal, it's just being a friend.
This was also around the time I was entertaining the idea of doing porn myself. Humble brag, but I'm pretty good at sex. Probably because I enjoy it so much and I am constantly learning new things about it. For example: did you know that if you called someone a "whore" in the 16th century you could be sued for defamation and slander? Why not cash in on those skills and make a dirty little side profit? Besides, everyone has an OnlyFans these days (even Beyonce sings about it on that Megan Thee Stallion jam "Savage!") so the culture is practically oversaturated with actors — so I'd probably go mildly unnoticed as far as porn stars would go. I could totally do it.
I was having dinner with a popular gay pornographic thespian, who also happens to be a friend of mine. He was always someone who I felt at home talking about the crazy things of my life about, he didn't judge and was always there with some really spot-on advice and a quick joke to lighten your mood. Therefore I trusted his opinions more than most adult film actors. Eventually our discussion veered into the inner workings and the business side of the porn industry.
I had a lot of questions, naturally. So while I asked him what it was like to film, he explained to me the ins and outs of the business and what he does. While we talked about it, I became increasingly more interested.
"How much money do you actually make off of it?" I asked.
"It's basically my side hustle, but I make several videos a month which pays about half of what it takes me to live here in LA," he responded.
"How did you get started?"
"Well I started with a Just For Fans, a Twitter account, and some videos I shot with friends. You just build a following from there."
"How long did that take you?"
"I've been doing this for a few years now but it really didn't take that long."
My curiosity was piqued. I was hard down on my luck at this time so any sort of money-making opportunity that came my way sounded like a great idea. I didn't care how I made it, just as long as I made it.
"Do you want to be my porn baby?" He asked with a chuckle.
"Your what?!" I exclaimed.
"Porn baby. Basically a drag child equivalent but for porn. I'll show you the ropes and we can make videos together and stuff."
I was shocked. I had never heard anything like this before, but I trusted him as a friend. I had never really thought of him sexually, just as a bud who made me laugh a lot, but I was game. I had seen his videos online, I knew what he was about. We made a deal that night and after I took him home he gave me a huge hug and told me he couldn't wait to create with me, it was actually quite beautiful. So I drove home, I created a Twitter account, and a Just For Fans page; all under my new alias: Demitri Wylde.
"Yep. Old Demi started off being a porn name. Shocker! However, that's not the end of the story."
Cut to a couple months later and I had started getting a small following, just because my friend gave me (and my new persona) a shoutout on Twitter. I still hadn't posted any videos and I still had not made any with my new porn friends. (I kept making excuses to avoid actually filming one with them. Nerves of course.) One porn actor I loved followed me back on Twitter and that made my ego soar. I started getting curious about finally filming one.
I went on Grindr one day and ended up chatting with this really good looking guy who lived in North Hollywood. He seemed really sane and cool and we were chatting about starting our own businesses (what kind of business I was starting, I failed to mention at first.) And we soon made plans to meet at his house.
I arrived at his house about 4pm, and it was a very nice home. He told me to go to the back of the driveway to the side house, however. Red flag #1. I arrive in the back of the home to a sort of casita located on the property. He told me he was the owner of the home and the front house was being renovated. This would probably sound plausible except that the casita was also under some sort of remodeling with boxes, bags, and junk all over the place. Red Flag #2. We sat down and started talking. He was very friendly, and very talkative. I realized he may be on coke or something but I didn't care. Red Flag #3. Did I leave at that point? Nope.
We began discussing our business ideas, (fun fact: 99% of people who are on coke want to talk about business and will do so at length.) He told me he was a stylist and made tons of money doing it, he was a photographer and a model on the side, and went to Folsom every year to party and "network." (Networking at Folsom, sure!) I thought it was cool that he went to Folsom though, as I lived in the Bay Area for a stint and loved the iconic leather festival. He showed me his harness collection and his many cock rings. My mind raced. This guy is into some pretty wild stuff, but I felt game enough to play, especially if he had coke to share.
He also told me he liked to film for his Just For Fans. Instead of seeing this as the final red flag and that I needed to leave, I saw this as a potential opportunity to perhaps explore this kinkier side of me, create content for my JFF account, and perhaps net some more followers in the process. It seemed safe to me.
He took out some giant mats that were stashed in the closet, grabbed some big couch cushions, hung a spotlight from a rafter, and set up his iPhone on a chair to film. Presto, we had a porn studio. I put on one of his harnesses from his Folsom collection, my black lambskin hat, a jock strap, and my Doc Martens. Very leather daddy. I felt sexy, actually.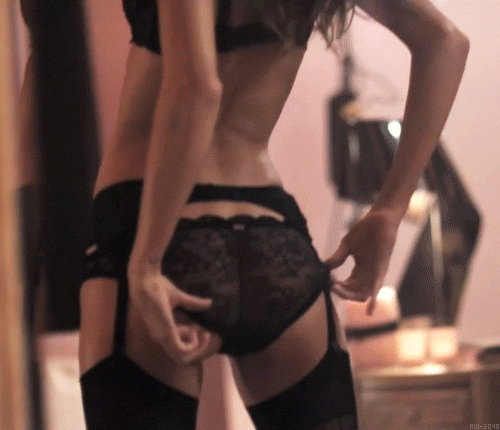 "I put on one of his harnesses from his Folsom collection, my black lambskin hat, a jock strap, and my Doc Martens. Very leather daddy. I felt sexy, actually."
Then we got ready to film. A few things happened before though. He offered me coke, and yes I took it. Why not? YOLO. I got on the mats and he began fucking me on all fours. I could see us in the camera and it looked great. We changed positions a few times and he finished after about 20 minutes. I was still feeling myself a bit (and also the coke) so I decided to do a little solo video for fun. He had some dildos in the bathroom so I finished myself off with one on camera. I guess it went well as far as filming goes. I was a bona fide deviant now.
He showed me the videos afterward and said he will send them to me after he edited them. Red Flag #5. I never got the finished product and he stopped returning my messages. It felt so gross that someone could do that, but I guess I should have expected it. I never filmed with anyone like that ever again. I deleted my Just For Fans shortly after and I gave up on being a porn star for good. I had other goals to fall back on, but I still kept the name. I liked it. It had a ring.
Thankfully I never saw the video online, but that's not to say it's still not out there. It's probably floating around in some dark corner of the the internet somewhere while someone masturbates to me in my jock strap and Doc Martens. In fact, I'm almost sure it's out there. I guess that's the silver lining, though. Someone may be getting some joy out of it, and that's the best you can hope for.